Welcome to 420 Brew Street! Our mission is to provide high-quality, CBD-infused products to help you achieve your health and wellness goals.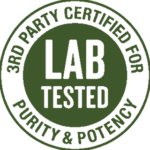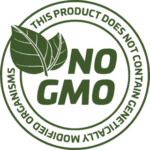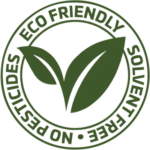 What Is CBD and Where Do We Source Our Premium CBD From?
CBD is also known as Cannabidiol. It is a naturally occurring chemical compound found in the cannabis plant. It has no psychoactive effects and does not get you high. CBD is legal in all 50 states as long as it contains only trace amounts of THC, less than 0.3% to be exact. CBD-rich cannabis has a long history of being used to treat health problems. Today the therapeutic properties of CBD are being tested and confirmed by scientists and doctors around the world. Many people are interested in this natural compound to treat anxiety, depression, sleep disorders, aches and pains, and more.
420 Brew Street's premium CBD is ALWAYS sourced from GMP-certified, Non-GMO, solvent-free farms in the United States. Our CBD is CO2 extracted and 3rd party lab tested to ensure that it is safe and contains NO pesticides or toxins. Then we create our products from scratch and infuse them with our CBD. Off to the lab again for potency and purity testing to make sure that the correct amount of CBD is in each product.
The Origins of 420 Brew Street
420 Brew Street was founded in 2018 in Palm Beach County, Florida. After our mother and father were diagnosed with terminal Illnesses, we found that CBD relieved their pain, eased their symptoms and prolonged each of their lives. We then decided to share this amazing natural plant-based healing with the world by combining it with our delicious hand-crafted, Colombian coffees.
Over the years we have continued to innovate and always strive to create the most effective, compliant, results-driven products. We have expanded our reach from coffees and teas to include our 3000 mg nano CBD pain relieving roll on, our 420 mg nano CBD beverage enhancer, and more!
Shop by Category
We offer a wide range of CBD-infused products, organized by category to help you find exactly what you're looking for. Our CBD-infused coffee beans are a customer favorite, offering a delicious and convenient way to enjoy the benefits of CBD. Our CBD-infused topicals provide targeted relief for pain and inflammation, while our tinctures are a versatile option for a variety of wellness needs. Our beverage enhancers are the perfect addition to your morning coffee or evening tea, and our hangover helpers can help you recover after a night out.
New to CBD?
CBD is a natural compound found in the cannabis plant that has gained popularity for its potential therapeutic benefits, including promoting relaxation, reducing anxiety, and helping facilitate the body to better ease pain. It is available in various forms, such as tinctures, topicals, and edibles. If you're new to CBD, we're here to help you understand the basics of CBD and how it can benefit you.
Sign up for our brewsletter to receive 10% off your first order
When sign up for the 420 Brewsletter, you'll receive exclusive access to special deals and discounts, as well as early access to new products. Plus, you'll be the first to know about our sales and promotions. Signing up is easy – just enter your email address on our website to start saving.
At 420 Brew Street, we're committed to providing high-quality, CBD-infused products to help you achieve your health and wellness goals. Our products are made with the highest-quality ingredients and are lab tested for purity and potency. We also offer free shipping on all orders, making it easy and convenient to get the CBD products you need.
We're always here to answer your questions and help you find the right product for your needs. Whether you're new to CBD or an experienced user, we have something for everyone. Shop our products today and experience the benefits of CBD for yourself.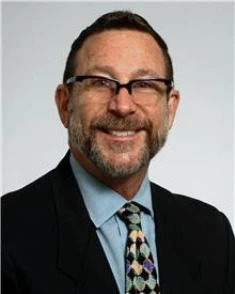 Board Certified Gastroenterologist Approved
"The Endocannabinoid System has been recently recognized as an important modularly systemic of the brain, endocrine and immune tissues. It plays a very important regulatory role in secretion of hormones in response to stress, maintaining homeostasis and it's involvement in supporting the body's ability to control pain, memory, mood, appetite, sleep, metabolism, immune and reproductive functions. CBD naturally interacts with our Endocannabinoid System to promote and reinforce all of these functions."
– Dr. David C. Hellman, D.O.